Our services help foster real life skills for children to develop the best way possible
The Putnam County Board of DD provides early intervention services to ensure the children in our county develop the skills they need. With support from other community agencies like Ohio Early Intervention, we work to develop a plan for each eligible child and provide support and education for parents and caregivers.
---
Early Intervention for children birth to age three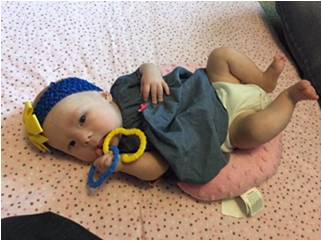 Early Intervention provides services to families and children birth to age 3, with a developmental delay. The program, through a collaborative system of services, helps children grow and develop in the best way possible.
Once a child is determined eligible for services, a team of early intervention professionals support the child and family. Members of the team include a service coordinator, an occupational therapist, a physical therapist, a speech-language pathologist, and a developmental specialist.
Services provided by Early Intervention
Early Intervention services are centered on what families want and expect. We work with families to meet their needs in a variety of settings, such as the child's home, the library, childcare center, or the park.
Services vary for each family depending on what is needed to help the child grow and develop. Our goal is to coach parents and caregivers on strategies that will help their child's development. By doing so, children can practice their skills throughout the day, to build on them during their daily routine.
---
PLAY Project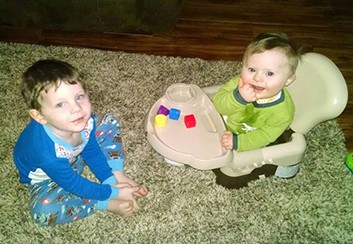 Alongside our early intervention program, we also collaborate with Play Project. The goal of Play Project is to provide parents of children with Autism Spectrum Disorder with principles, methods, and techniques that are used to improve autism symptoms.
PLAY Project is an evidenced-based parent-mediated autism intervention model. This helps parents and other caregivers to become a partner in their child's autism care, and leads to successful child and parent outcomes with a reliable standard of care model for community system.
---
Eligibility for Intervention Services
Children birth to three years of age who have a developmental delay or diagnosed medical conditions, likely to result in a delay are eligible for early intervention services. The child may have a delay in one or more of the following areas:
Problem solving
Movement
Social and Play skills
Feeding, Dressing or Toileting skills
Language
If you have questions about your child's walking, talking, seeing, or hearing or to find out if you and your child may benefit from Early Intervention services, please contact us at (419) 523-0124.